Bacardi Tours: Trip to Rum World
Bacardi Tours: Trip to Rum World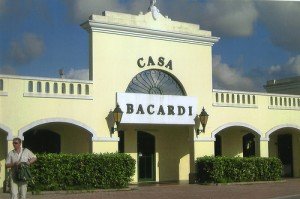 Did you know that almost three quarters of all rum that is sold in the United States is made in Puerto Rico? And Bacardi's rum factory at Puerto Rico is the world's largest distillery. Famously known as the "Cathedral of Rum," this factory is an intriguing place to visit. Free Bacardi tours include historical information about the Bacardi family, various fermenting procedure types and the distillation procedure of vat-barrel-bottle. While on the tour you can smell the different aromas and flavors of the various types of rum and their ingredients. Here's a look at what you can expect during your Bacardi Tours.
Bacardi Tours: What to Expect?
Bacardi was founded by Don Facundo Bacardí Massó. Don Facundo and his brother José were experts at the art of filtering rum through charcoal. This removed all the impurities from the liquor. Even today, Bacardi is labeled as the "The Kings of Rum." The tradition of Bacardi Tours has been going on since 1962, with the Bacardi owners taking pride in welcoming the visitors to their home. Here are a few things that you can expect while on one of the Bacardi Tours:
Bacardi's Showroom and Secrets
The tour begins from the Hospitality Center. Here, you will be shuttled inside trams that go to the visitor's center. Make sure to take photographs of the courtyard made in the traditional Puerto Rican style. Here, you will also get to know why the bat is chosen to represent Bacardi rum. Next, you will be shown a video explaining Bacardi's history and brand. After watching the video you can also view the artifacts and some ancient official documents of the Bacardi family.
Various awards and photos adorn the walls, displayed in cases. You can even look through drawers at the visitor's center to find hidden treasures that provide an insight into the initial production days of Bacardi. You will also get an opportunity to smell the difference between Bacardi's light, dark and aged rum. If you are interested in Bacardi's fruit infused brands, then you can ask for the scents that make up these popular varieties.
The Rum Lounge
The rum lounge is the last stop in Bacardi's visitor's center. Here you can learn to make a few of Bacardi's signature drinks.
The Free Drinks and Gift Shop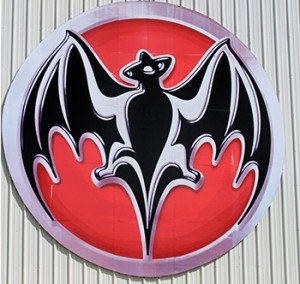 Once your tour is over, you are taken around the original factory and Bacardi's gift shop. Here, you can enjoy free drinks, using your coupon. You call also buy souvenirs such as Bacardi caps, shirts, bar accessories and rum bottles of different sizes. If you are a rum fan, make sure that you check out BACARDI Reserva Limitada. It is made with rum that has been aged in oak casks for more than 14 years. It is deep golden in color and dark red at the core. The dry fruit notes and woody aroma will make you crave for more.
Are you wondering how to go to Bacardi tours? VIP Tours and Transportation Company offer transportation services for vacation and business travelers. They have a well maintained fleet of vehicles, including luxury SUVs, Coach Buses, luxury sedans, vans and mini and full size limos. For more information you can visit VIP Taxi PR
Related articles
Posted by
boricua01
on Nov 7 2012. Filed under
La Isla
,
News & Info
,
Travel
. You can follow any responses to this entry through the
RSS 2.0
. You can skip to the end and leave a response. Pinging is currently not allowed.