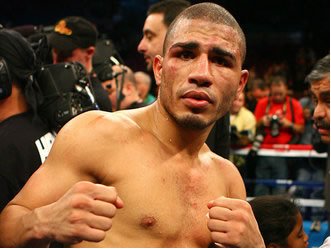 Along with some of the greats, Ada Veléz, Rico Ramos, Amanda Serrano – Miguel Ángel Cotto Vázquez is one of those boxers that only come along once in a lifetime. Puerto Ricans have a long history of producing champions in all weight classes and Miguel Cotto holds a unique place as a four-time world champion in three weight divisions (light welterweight, welterweight and light middleweight).
Born in 1980, cousin of Abner Cotto and younger brother of Jose Miguel Cotto, Miguel rose to fame quickly, fighting some of the greats including Shane Mosley in 2007, Margarito in 2008 and Pacquiao in 2009.
Cotto and Mosley fought at Madison Square Garden and was seen as the more aggressive fighter for nearly the whole fight. The fight was won by Cotto in a unanimous decision and a year later, he would be recognized as the World Boxing Association's "Boxer of the Year".
Cotto suffered his first loss as a professional to Antonio Margarito in 2008. While he wasn't knocked out, his corner threw in the towel after Miguel went down twice and was beginning to bleed very badly from the nose. The fight became controversial since two judges had Margarito ahead but the third scored the fight even at the time. After the fight, Margarito had gotten in trouble for illegal hand-wraps and many experts think he might have used illegal wraps during the Cotto fight.
Bob Arum, legendary boxing promoter of both Manny Pacquiao and Miguel Cotto began to set a fight between the two very popular boxers. Pacquiao defeated Cotto by TKO in the 12th round, dethroning Cotto as a WBO welterweight champion.
After the Pacquiao fight, Miguel moved to light middleweight and fought against the undefeated Yuri Foreman at Yankee Stadium. Cotto had increased his power punching through focusing on heavy punching bag training and used his signature left hook to the body, knocking Foreman down in the 9th round. His win cemented his legacy as the 4th title in three different weight divisions. Cotto's training and work ethic is unmatched. His integration of complex punching bag routines, high intensity cardio and refined technique serves as a model to others attempting to become professional boxers and claim a title shot.