Puerto Rico Real Estate
Whether it's your first property purchase or you're a seasoned buyer, everyone can use a little help to make the best decision.
Finally ready to buy a home? You're not alone. This year, 1.3 million Realtors (including our members who call Puerto Rico home) will help people buy more than five million homes in Puerto Rico and the United States. Buying a home is a huge financial transaction, to be sure, but it's also one of the most important pieces of building the American dream.
Yet while there are a million reasons to buy a home, the process of selecting, financing and closing on a home can seem daunting, particularly if you're not experienced. After all, most people (except our members, of course) don't buy houses every day.
With unlimited data at your fingertips, finding the perfect home can be overwhelming. At the Puerto Rico Association of REALTORS® and MLS, we're with you every step of the way.
This guide walks you through every step in your search, from finding your Realtor to accepting those new keys. Let's get started!
We believe every buyer, seller and REALTOR® deserves access to the best data.
Whether you are looking to buy a home for living in or whether are looking to just invest in real estate, you will need to get hold of real estate listings as the first thing. Internet and newspapers are the most common ways of getting real estate listings.
With internet gaining popularity, internet real estate listings have become one of the easiest ways of checking out the real estate listings
The Multiple Listing Service (MLS) of Puerto Rico is the best repository for accurate real estate listing data in Puerto Rico. Every listing is represented and verified by a qualified REALTOR®, so you can trust that the listings you see here are current, and that the details are true.
Mahogany URB. ARBOLEDA
HUMACAO, PR 00791 Listed for $225,000
3 BR 2.5 BA
Lots of extras. Beautiful and comfortable corner property with 3 bedrooms and 2.5 bathrooms. Cream lugo slab. Spacious laundry room. Beautiful terrace in the back with half bathroom and shower area. The terrace and canopy has a slab simulating wood. Recreation areas with swimming pool, Activity Center and basketball court. Finished in two weeks.
Carr 763 KM 4.2
CAGUAS, PR 00725 Listed at $250,000

Excellent property 5 minutes from the city, with panoramic views and a large patio. The property has 6 bedrooms, 3 bathrooms, hall, 2 living rooms, dining room, family, laundry, balcony, solar heater and cistern. Requires repairs. Location: https://goo.gl/maps/CW5seAvLxYmqYFzS8 CRIM: $828.36 per year with exemption and $2,377.86 per year without exemption.
SR 788 Km 4.0 QUEMADOS WARD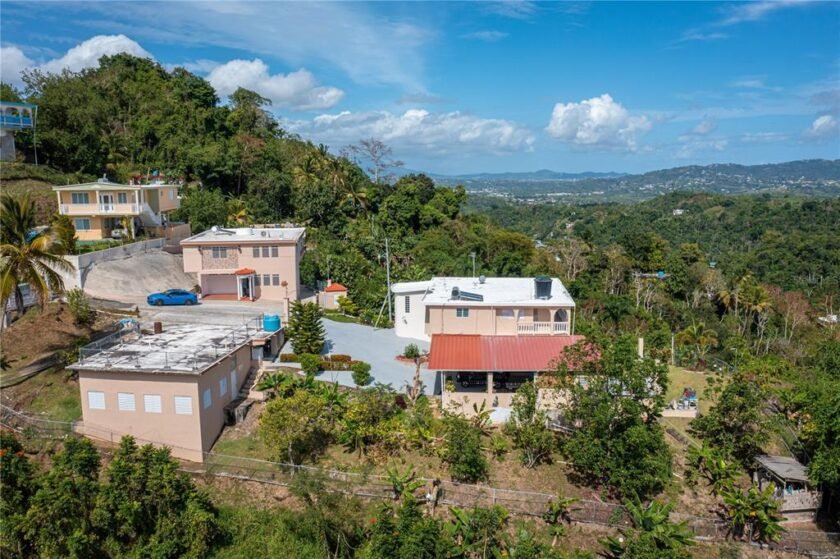 If you are looking for tranquility surrounded by nature. Your search ends today, this property is very well constructed and maintained. It features two bedrooms convertible to three and 3.5 bath. With spacious balcony and amazing views. This is a potential income production property as a short term rental or a mini resort. Endless opportunity ahead with the right mindset. It can be included as a package with Rustica G since it has a common entrance and same owners. This additional property consists of a single family residence, two stories, 4 bedrooms and 2.5 bath (MLS PR9096164). Is a recent construction, very spacious with outstanding views as well. Call today for more information and schedule your showing. Price is not subject to appraisal but all offers are welcomed.
View More Properties for Sale in Puerto Rico
For More information, please visit: Puerto Rico Realtor MLS