Find Puerto Rican Merchandise, Food, Clothing and souvenirs at these stores on line
Puerto Rican Domino Tables
OroCandy Distributors es una empresa puertorriqueña fundada en el 1990 para fabricar, comercializar y distribuir dulces tropicales. Desde nuestra fundación nos hemos mantenido a la vanguardia y en un proceso de mejora continua, lo que garantiza a nuestros clientes un producto de Calidad, Buenos Precios y Servicio a Tiempo.
Puerto Rican Pride curates high-quality, custom jewelry, apparel, and products inspired and designed by the Puerto Rican island and culture. We buy most of our products in bulk direct from our suppliers, cut out the middleman, and pass the savings on to you. We also print on demand apparel and offer a wide variety of designs for every Boricuas!

Visit their store online  www.puertoricanpride.co
Established in a restored Spanish colonial building in the heart of Old San Juan, Puerto Rico, Offering oil and acrylic paintings, water-colors, ceramics, silk-screens, sculptures, hand made jewelry, traditional hand carvings, and native gourmet foods

Visit their store online Puerto Rican Art & Craft
Order your favorite Puerto Rican cravings online!
Here you can find Puerto Rican coffee, rice, beans, seasoning, bread, cookies, cakes, beverages, candies and more!
Roka Fli Tee
– Express yourself to the tee…

Roka Fli Tee Apparel consist of Creative Designs & Graphics on apparel clothing (t-shirts & hoodies and some art prints) with a flair of Puerto Rican Pride. All Graphic Designs & Artwork are Original Creations done by Marilyn Borrero

Visit their store online  rokaflitee.com
Cemi Threads – designs for proud Puerto Rican men, women, and children! Cemi Threads strives to create cultural awareness with designs that inspire cultural pride among the Puerto Rican community.

Visit their store online  www.cemithreads.com

Puerto Rico Factory –

Visit their store online  www.puertoricofactory.com
Dulzura Borincana – dulces tipicos de Puerto Rico. This company is en La Isla and is open for business. Please help support the local Puerto Rican economy and get Puerto Rico back on their feet

Visit their store online  www.dulzuraborincana.com

Tipicos PR located in Buffalo NY they sell clothing, ropas tipicos, jewlery and more. Find them at www.tipicospr.com

Your place for Puerto Rico related products like souvenirs, gifts, Stickers, Dominoes, Playing Cards, T-Shirts, Car Items, Cups/Mugs, Key Chains, Hats, Sandals, Sneakers, Bikinis, Jewelry, Flags Towels and more www.myborinquen.com
l
Souveniles de Puerto Rico
5925 Johnson st. Hollywood, FL 33021
Phone:954-967-9467
Toll Free 1-866-772-6784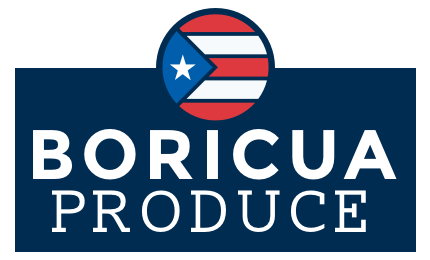 No. 1 Puerto Rican Store on the web and in Chicago.
Puerto Rican foods and groceries delivered to your doorstep.
IslaOnline.com is a division of Caribe Direct, Inc.  Founded in 1994, Caribe Direct is the publisher of the Isla catalog.  IslaOnline.com is the website for the catalog
We bring the best of Puerto Rico to your home.
We carry Puerto Rican food items, sweets, art, music, books, movies, cooking recipes, and more.