Find Puerto Rican Merchandise, Food, Clothing and souvenirs at these stores on line
The Boricua Mall is about to be upgraded. We will be changing the layout and giving you more information about each store. We are also adding a New Product Catalog that will display products that are available from these online stores. If you would like to be notified when the Boricua Mall and Product Catalog are updated, sign up for our Newsletter here. Have an Online Store? Want it listed here? Contact Us to Add Your Online Store.
---
From my kitchen to yours!
¡De mi cocina a la suya!
Each book is fillled with great flavors and many recipes to delight the family!
¡Cada libro está lleno de sabor y recetas que encantarán a toda la familia!
---
Puerto Rican Domino Tables
---
Puerto Rican Pride curates high-quality, custom jewelry, apparel, and products inspired and designed by the Puerto Rican island and culture. We buy most of our products in bulk direct from our suppliers, cut out the middleman, and pass the savings on to you. We also print on demand apparel and offer a wide variety of designs for every Boricuas! SHOP ONLINE NOW
---
PrintMami (Mami=Mom) is an apparel and accessories printing company based in Doral, Florida and founded by a proud mother of triplets. We offer a variety of unique custom-designed products including t-shirts, cropped shirts, tanks, hoodies, sweatshirts, joggers, leggings, hats, stickers, phone cases and other accessories. Our designs highlight what I am passionate about as well as my birthplace, the beautiful island of Puerto Rico "la isla del encanto". SHOP ONLINE NOW
---
We are a small family-run company who pioneered the soap making business in Puerto Rico. From our humble beginnings in our garage in 2001, we have grown to be the largest handcrafted soap maker in the island!
---
Marca puertorriqueña dedicada a ayudar a comunidades de Puerto Rico a través de mensajes de prosperidad y orgullo en camisas, postales, gorras, joyería, artículos para el hogar y mucho más. PR & USA free shipping!

Participamos de eventos y ferias en toda la isla al igual que entregamos y enviamos por correo nuestros artículos ordenados en bazares o en nuestra tienda virtual! Shop Our Store Online
---
We are Jíbaro!
Jíbaro is a brand that honors the jíbaro's values and way of life of Puerto Rico. We sell authentic, unique, high quality apparel and accessories that represent the character and culture of Puerto Ricans. We are ALL Jíbaros! ¡Todos somos Jíbaros!
---
Rican Shirts & More
Wepa! We are a young t-shirt company based in California; pero mas Jibaros que el Coqui! We love what we do and love to make people happy. Our mission is simple; to seek, service and retain first class clients. We are truly committed to excellence, quality and integrity. Our objective is to exceed your expectations every single time.
---
Cultura Creativa Puerto Rico
Somos Cultura Creativa PR. Para el año 2015, desde la diáspora, comenzamos a desarrollar esta idea que hoy podemos llamar realidad. Viviendo fuera de la isla desde el 2012, decidimos regresar en el año 2017, después del paso del Huracán María por la isla de Puerto Rico. Año 2018 nace Cultura Creativa PR. Nuestra cultura, raíces y tradiciones es lo que nos inspira. Nuestro propósito es que cada Puertorriqueño, dentro y fuera de la isla, exprese su orgullo Boricua con alguna de nuestras creaciones. De esta forma, ponemos nuestro grano de arena en hacer de Puerto Rico uno mejor y diferente.
---
---
Established in a restored Spanish colonial building in the heart of Old San Juan, Puerto Rico, Offering oil and acrylic paintings, water-colors, ceramics, silk-screens, sculptures, hand made jewelry, traditional hand carvings, and native gourmet foods
Visit their store online Puerto Rican Art & Craft
---
Order your favorite Puerto Rican cravings online!
Here you can find Puerto Rican coffee, rice, beans, seasoning, bread, cookies, cakes, beverages, candies and more!
---
Roka Fli Tee
– Express yourself to the tee…
Roka Fli Tee Apparel consist of Creative Designs & Graphics on apparel clothing (t-shirts & hoodies and some art prints) with a flair of Puerto Rican Pride. All Graphic Designs & Artwork are Original Creations done by Marilyn Borrero
Visit their store online  rokaflitee.com
---
Cemi Threads
– designs for proud Puerto Rican men, women, and children! Cemi Threads strives to create cultural awareness with designs that inspire cultural pride among the Puerto Rican community.
Visit their store online www.etsy.com/shop/CemiThreads
---

Puerto Rico Factory –
Visit their store online  www.puertoricofactory.com
---
Dulzura Borincana – dulces tipicos de Puerto Rico. This company is en La Isla and is open for business. Please help support the local Puerto Rican economy and get Puerto Rico back on their feet
Visit their store online  www.dulzuraborincana.com
---

Tipicos PR located in Buffalo NY they sell clothing, ropas tipicos, jewlery and more. Find them at www.tipicospr.com
---
Souveniles de Puerto Rico
5925 Johnson st. Hollywood, FL 33021
Phone:954-967-9467
Toll Free 1-866-772-6784
---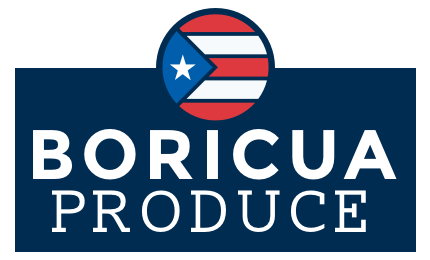 No. 1 Puerto Rican Store on the web and in Chicago.
Puerto Rican foods and groceries delivered to your doorstep.
---
IslaOnline.com is a division of Caribe Direct, Inc.  Founded in 1994, Caribe Direct is the publisher of the Isla catalog.  IslaOnline.com is the website for the catalog
---

We bring the best of Puerto Rico to your home.
We carry Puerto Rican food items, sweets, art, music, books, movies, cooking recipes, and more.