Fort Worth, McKinney & Dallas 
Sunday, January 6, 2019
El Rancho  Supermercado y la Asociación Puertorriqueña de Dallas-Fort Worth te  invitan a celebrar el dia de los Reyes Magos, el domingo 6 de enero de  2019
El Rancho Supermarket
4812 South Freeway, Fort Worth, TX
10:00 am  – 12:00 pm
El Rancho Supermarket
821 N McDonald St, McKinney, TX
2:00  pm – 4:00 pm Saturday, January 12, 2019
Latino Cultural Center
2600  Live Oak St, Dallas, TX 75204
12:00 pm – 4:00 pm
Más detalles por  Univisión Radio FM
Hermanos Puertorriqueños y Hermanos Hispanos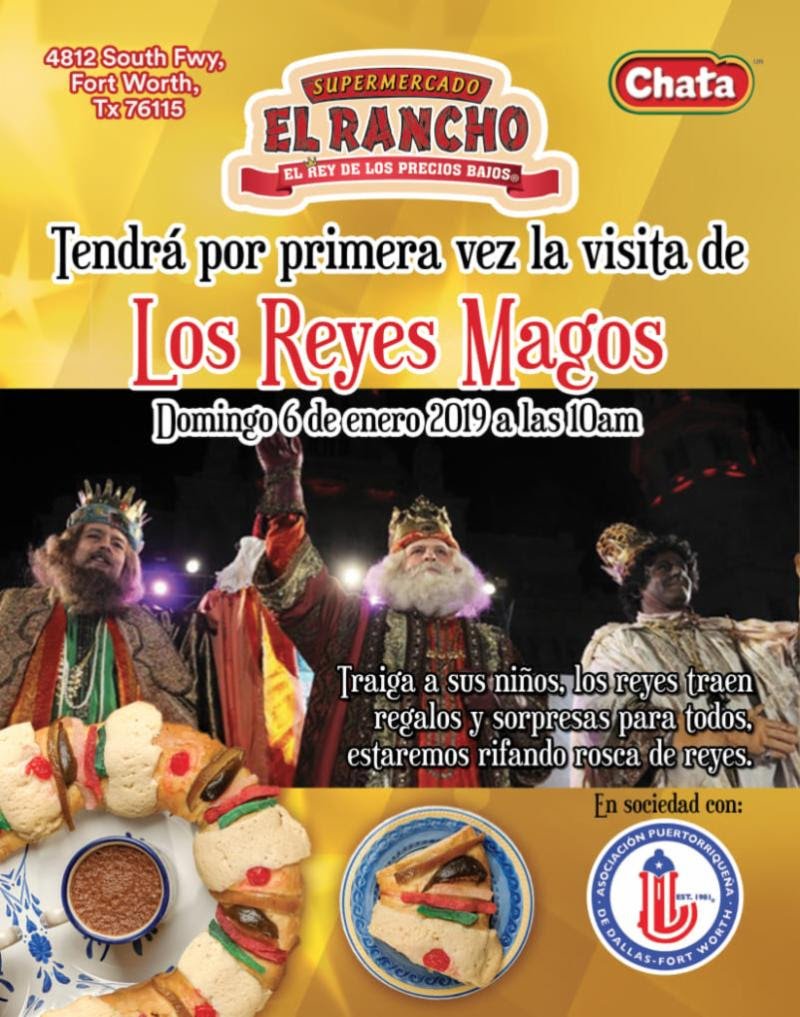 The holidays are always a time of reflection, and as they approach the mind is flooded with warm memories of the past. My 'hybrid ' Mexican, Puerto Rican, and American...

Puerto Rican Heritage Society Presents Three Kings Day Celebration When: Sunday, January 5, 2020 at 1:00pm – 4:00pm Where: San Fernando Hall 231 West Commerce, San Antonio, TX Free Admission...

An Important Time Every culture has a time of the year that is very  important to them. Puerto Ricans know especially how vital it is to celebrate their heritage. Tradition is important...