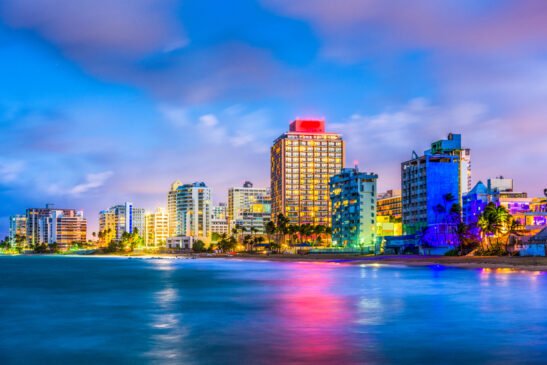 Retirement is a time of unmatched opportunity. Without the limitations of working or needing to actively earn a living, life is full of exciting and incredible options and ideas that are more than doable if you put your mind to it. In fact, many retirees decide to get really adventurous and move somewhere new and tropical, like Puerto Rico for their retirement years. But living in a new place during retirement can be tricky, especially a place like Puerto Rico. Here are a few ways to make your retirement in Puerto Rico as comfortable as possible.
Pick a Good Location
The first thing that you have to do to make your retirement in Puerto Rico comfortable is to choose a good location on the island. Depending on your wants during retirement you may be attracted to different parts of the island. Places like San Juan, Dorado, and Rio Mar are popular choices for expat retirees on the island looking for a new home. Make sure to avoid settling down in unsafe areas, as there are some to be aware of. The Pearl is one of the most dangerous areas of the island, and it is best for retirees to avoid the area.
Plan Your Healthcare Needs
Another crucial thing to make your retirement in Puerto Rico as comfortable as possible is to plan your healthcare needs ahead of time. If you are retiring in a new place like Puerto Rico, you want to make sure you know where you will get your medical treatment and how you will pay for it. You will need insurance to cover not just your healthcare needs but also potential end-of-life care. Medicare can cover much or all of the costs of hospice care. Just make sure you know what your plan is for your health when you move and if you plan to come back to the mainland if something happens.
Prepare For Culture Shock
The final thing that you need to do to make retirement in Puerto Rico as comfortable as possible is to prepare for the culture shock of living in a new place. Puerto Rico is going to have a totally different language, culture, way of life, and style of living than where you are used to. During retirement this can be a challenge if you aren't aware of it and ready to take it on.
Retirement can be a time to adventure, which is why many seniors choose to move to Puerto Rico when they retire. But making this leap requires some thought. Do these three things when retiring in Puerto Rico to make your time there as comfortable as possible.
Check out this article on what to know about driving in Puerto Rico!