If you want to make sure that your business stands out in a sea of high-potential competitors, you need to be creative when it comes to your approach. Popular options like social media marketing, email marketing, influencer deals, and a few others are all great. However, you may want to try adding webinars to your list of effective marketing tools as well.
Before you dive into the importance of webinars for your marketing strategy, you need to understand what a webinar is first. By definition, a webinar is a virtual event that is usually hosted, produced, and broadcasted by an organization.  It's a mix of two words – web and seminar. That alone should define what it is.
The purpose is to educate the attendees of the webinar on new topics and ideas. In some cases, webinars are used to sell or highlight new products as well. Webinars can be conducted via slideshow presentation, a video, whichever way you choose. It's a highly versatile means of reaching out to an audience.
Now, why should it be a part of your marketing strategy?
Become A Thought Leader
What better branding to give your company other than being considered as a thought leader. People are going to see your company in a better light if you become a credible resource for details regarding a certain subject, then you are positioning your company for tremendous growth. It's not always that companies are given the chance to become thought leaders.
One way to ensure that you become a thought leader is by making sure that the key speakers in your webinar are all credible and have a high standing within the community. That being said, investing a lot into your webinar will go a long way so don't be afraid to look for the best possible guests to include in your webinars if ever.
Content Is King
When it comes to digital marketing, the content will always be the king. People will flock to your brand should you continue to produce great content. If you don't have a content library yet, you can expand yours simply by focusing on webinars. Yes, webinars are a form of content too! They're beneficial pieces of content at that.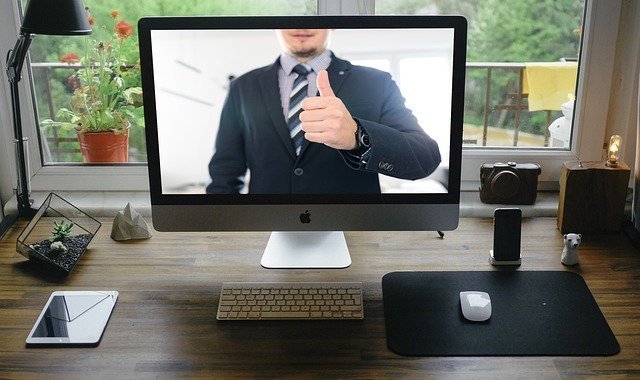 Webinars don't always have to be one and done affairs. Companies usually save and upload a copy of the webinars they conduct at a later date. If you're conducting a series of webinars, you can create a library of engaging content that people are going to look for simply because they want to learn new things.
This makes webinars a great investment as they'll always be available for viewing once you upload them. According to ecosecretariat.org/best-webinar-software/, you can split webinars into several segments. This way, people have access to content that's easier to digest instead of content that they'll have to sit through for a longer period.
Drive Engagement
Live webinars are the best way to directly engage with your customers. According to Medium, 92% of webinar attendees want to have a Q&A session at the end of the program. People just want to actively participate in activities that further deepen their knowledge regarding certain topics.
Other than Q&A segments, you should also focus on helping your audience actively participate in the webinar. This could be something as simple as asking them to tell a story related to the matter. These kinds of engagements further the bond between you and your audience. It's tough to get this level of engagement elsewhere.
Expand Your Reach
Webinars also allow you to reach out to people you don't normally have access to. If your webinar is interesting enough, you'll be able to attract even people who are worlds away from you. Thanks to the internet, it's easy to give everyone worldwide access to your webinar without having to compromise quality.
By reaching out to more people, you'll be able to expand your potential as well. Keep in mind that these people aren't just audiences. They can also act as a catalyst for your company's growth when they refer your brand or your webinars to others as well.
Webinars might be an old practice in the world of marketing but it is far from being obsolete. It's something that should have a key place in your marketing strategy based on what we've said alone. Organizing one isn't as hard as you think considering there are many platforms to conduct webinars in. What else do you need to know about webinars?