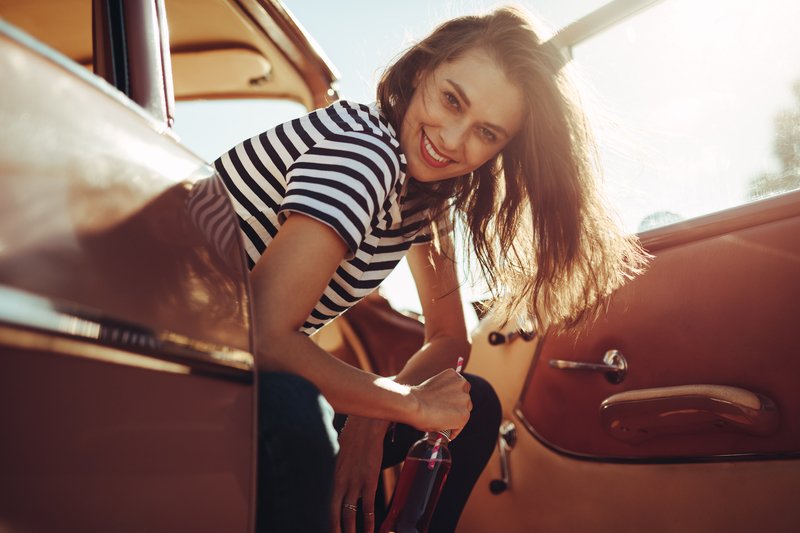 Something few people think about when they go on vacation is how much walking they will probably be doing. Most people walk far more than they are accustomed to when they travel. All that sightseeing and foot travel can really take a toll on you if you aren't prepared. The last thing you want is for your trip to be cut short because of blisters, chafing, or other injuries. 
Wear Comfortable Shoes
Everyone wants to look their best when they visit someplace new, but fashion should never trump comfort, especially when it comes to your footwear. Make sure that all of the shoes you pack offer sufficient arch support and heel cushioning. Your shoes should also fit properly.
If you plan to spend most of the day on your feet, get shoes that are a half size larger than normal. Your feet will expand a bit when you stand all day. Finally, don't forget about your socks. Your socks should stay put, cover the entire area of your shoes, and offer additional cushioning. 
Stay Hydrated
When you're busy sightseeing and enjoying yourself, hydration is generally the last thing on your mind. However, staying hydrated is vital. You might not know when your opportunity to grab a beverage will be, so carry a bottle of water with you at all times. In general, listening to your body's hydration cues will be sufficient. 
Grab a drink of water every time you feel thirsty. This should also keep you from drinking too much water. Drinking too little water can lead to dehydration and heat exhaustion. Drinking too much water can lead to side effects such as nausea and disorientation.
Wear Layers of Loose, Comfortable Clothing
What you wear is also important. Your day might start and end in chilly temperatures but get hot during the afternoon hours. Stay comfortable throughout the day by layering your clothes. Start with a soft, cool under-layer, and add a jacket, sweater, or coat as needed. You also want your clothes to be breathable and loose-fitting. Wearing tight, restrictive clothing all day can cause chafing and heat rash. If you will be traveling to cold climates, shoot for warm yet soft fabrics such as merino wool, and still plan on layering.
You might want to look amazing in your travel photos, but the most important factor is comfort. Especially if you plan on doing a lot of walking. Pack your suitcase based on the climate of your destination and the amount of activity you will be engaged in. Luckily, you can look amazing and travel in comfort with strategic clothing choices!
Did you enjoy this article? Here's more to read: How to Immerse Yourself in the Culture of Puerto Rico